Survival guide for Black Friday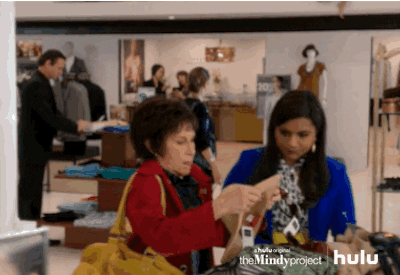 Some say Black Friday can be just as intense as a football game, so in order to get good deals one will need something more than speed. A game plan is needed to ensure a successful shopping trip
Step one: Be prepared. Make sure you study ads, either those online or in print. This will allow shoppers to be aware of all the deals that should be on one's radar. Typically, start looking the weekend before Thanksgiving because some deals are beginning to be revealed.
"At Thanksgiving dinner all of the women in the family - me, my mom, my sister, my aunts, my cousins and my grandma – all cut coupons and go through ads in newspapers and magazines and decide who gets which ones," junior Megan Cochran said.
Step two: Compare prices. Look at all possible stores where one plans to shop, find what is liked and look more to see who has to greatest deal. With the money that will be saved, the remaining
money can be used to buy something else.
"Go for the things you really need and want. Don't just buy something because it seems like a 'great deal'," Aeropostale employee Mitchell Harrison said.
Step three: Be nice to all employees. Keep in mind that they are working on a holiday to help all shoppers. Be sure to use common sense and courtesy, because they have been up just as long as everyone preparing for Black Friday.
"People are extra rude and extra destructive. Plus, it is early in the morning. Black Friday is crazy and hectic," Harrison said.
Step four: Get lots of sleep. It's going to be a long, chaotic day full of aggression and fights, and having a good night's sleep ensures that one will be on the top of their game.
"Sleep after Thanksgiving dinner, then go to the stores where you know you need something big first, around 11 p.m., and have one of your shoppers stand in line with it while you figure out what else you want," Cochran said.
Step five: Bring snacks. Shoppers don't know how long they are going to be out and about and there is little time to eat or else one could miss out on all the great deals, so bring snacks and eat in whatever free time.
"Black Friday is very chaotic but a lot of fun. It is mostly crazy, sleep deprived moms trying to get the best deals on gifts for their families," Cochran said.
Technology is the No. 1 "must- haves" for Black Friday, according to Los Angeles Times. The best deals for anything tech are typically for sale at Best Buy or Walmart, so be sure to check them out if planning on participating!